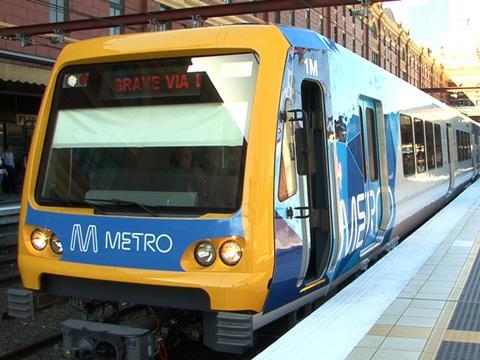 AUSTRALIA: Public Transport Victoria has published a set of long-term proposals for upgrading Melbourne's rail network on March 27, setting out a strategy to increase capacity and reach areas currently not served.
The state transport authority said the Network Development Plan - Metropolitan Rail is based on detailed analysis of current and forecast demand, and is intended to help inform the government in the development of policy. Completion of the projects would be dependent on securing national and state funding.
PTV expects weekday public transport patronage to increase from 1·8 million to 3·8 million over the next 20 years. The proposed upgrades would provide capacity for an extra 50 000 people to travel in the peak within 10 years, and capacity for an extra 130 000 people in the peak hour within 20 years.
Key aspects of the plan are timetable and operational changes to get the most out of the existing 837 track-km network, and the implementation within 10 years of 'metro-style' operations based on stand-alone lines with dedicated rolling stock and maintenance facilities. Upgrades to meet predicted demand would include doubling single-track sections, resignalling to enable services to run at 'turn up and go' service frequencies, and the introduction of high-capacity trains.
Major projects to be completed within 15 years would include the 9 km Melbourne Metro tunnel and 130 km of new track to serve Melbourne Airport, Rowville and Doncaster, along with 300 km of electrification on routes to Melton, Baxter, Geelong and Wallan within 20 years.
'This is a comprehensive, integrated strategy which details all of the areas needed to grow the capacity and the reach of our rail network', said PTV Chief Executive Officer Ian Dobbs. 'With train patronage expected to double by 2031, Victoria cannot afford a piecemeal approach to planning and developing projects. We need a logical sequence of investment in all areas of the network, not just new tracks.'