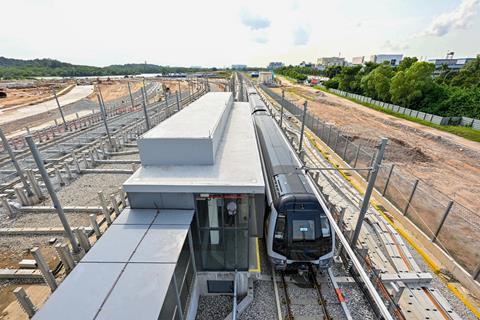 SINGAPORE: Land Transport Authority has completed the first phase of the Singapore Rail Test Centre, which it said is the first train testing facility in Southeast Asia and enables the 'rigorous' round-the-clock testing and commissioning of equipment for new and existing metro lines.
The SRTC, previously known as the Integrated Train Testing Centre, is being built at the 50 ha former Raffles Country Club site by GS Engineering & Construction Corp under a S$639·5m design and build contract awarded in 2020.
Phase one includes a 'high speed' metro test track which is being used to commission two of the 23 trainsets ordered from Alstom as part of the Circle Line 6 extension project.
The second phase planned for completion in 2025 will include a 3 km endurance loop with a gradient, and a 2·8 km performance and integration loop. There will also be a three-storey administration building, control centre and maintenance and refurbishment workshops.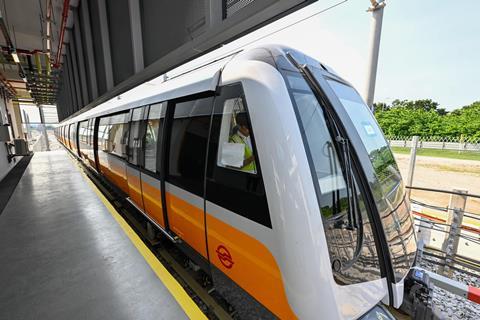 'So far, we have relied on overseas test centres for new assets like trains and signalling systems', said Acting Minister for Transport Chee Hong Tat at the official opening on November 2. 'But these overseas test centres cannot fully replicate our local conditions. This means we still need to conduct testing on our rail lines when systems arrive in Singapore. Likewise, existing systems that are undergoing renewal must be tested locally as well.'
He said 'every day, we only have three precious engineering hours between 01.00 and 04.00. Time used for testing is time that we could have used to maintain and service our tracks and other rail systems.'
The site also has the potential to 'serve the growing rail systems in neighbouring countries', which would provide Singapore's engineers with more opportunities to engage with their counterparts in the region.