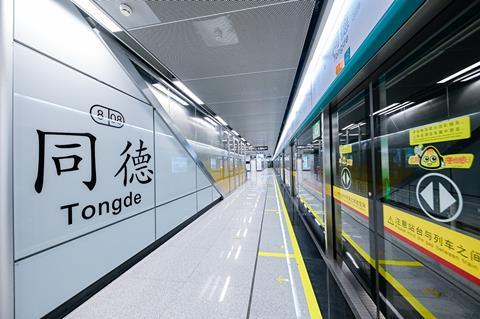 CHINA: Guangzhou Metro Corp opened an extension of Line 8 from Cultural Park on the west side of the city centre to Jiaoxin in Baiyun District to the north on November 26, adding 16·3 km and 11 stations.
Two further stations on the new section are to open later. These will provide interchange to Line 5 at Xicun, and to the circular Line 11 at Caihongqiao which is under construction for opening in 2023.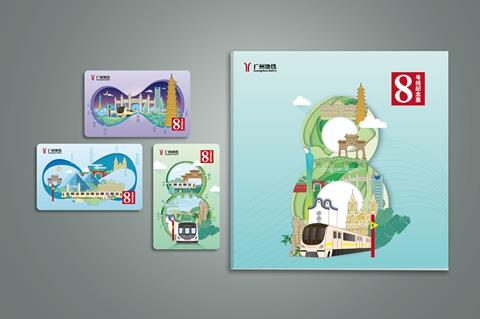 With this extension Line 8 has nearly doubled in length to 33·9 km and 26 stations, with an end-to-end journey taking 57 min. Every other train from the eastern terminus at Wanshengwei will turn back at Julong, with the remainder continuing for the final five stops to Jiaoxin. The extension to Jiaoxin includes a new northern depot at Baiyun Lake adjacent to the penultimate stop at Tinggang.
The first section east of Changgang was originally opened as part of Line 2 in June 2003, and was split to form Line 8 in 2010. The line was extended north from its western end at Fenghuang Xincun to Cultural Park on December 28 2019.
A further extension north across the River Liuxi to Fengxiang Lu has been approved for construction to start before 2023, with the section beyond the first stop at Jiangfu planned to be absorbed into future Line 24 to Guangzhou North.