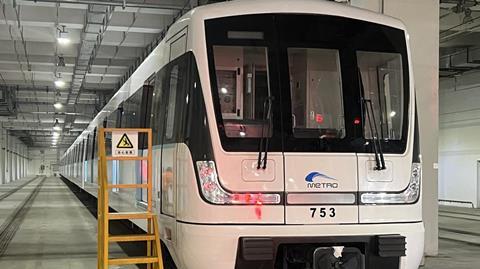 CHINA: Metro train traction equipment which combines a silicon carbide traction converter and permanent magnet synchronous motor has been demonstrated in passenger service on Chengdu Line 7.
The technology has been developed by the Alstom NUG Propulsion System Co joint venture.
ANP said the use of SiC and PMM technologies can bring a 30% saving in traction energy and a reduction in weight and noise, while offering a similar level of reliability and increased maintainability.
'The success of this project represents a new milestone in Alstom's development in China', said Ming Geng, Managing Director of Alstom China. 'We will work with ANP to continuously track the operation of the first silicon carbide permanent magnet motor demonstration project, innovate new technologies and processes to save energy and reduce consumption.'