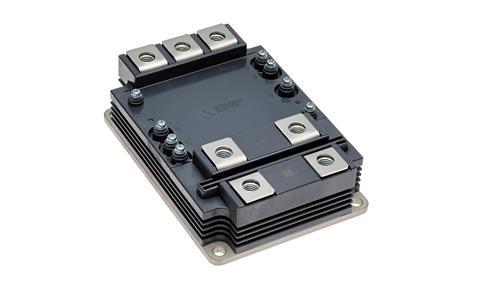 EUROPE: Siemens Mobility and Mitsubishi Electric Europe have signed a memorandum of understanding to co-operate to use silicon carbide power modules to increase the efficiency and lower the weight of onboard traction systems.
Siemens Mobility said the rail market is stimulating demand for more efficient energy conversion technology, and Mitsubishi Electric's SiC devices had demonstrated long-term reliability in applications such as traction inverters; LV100 full SiC modules can reduce power losses by 75% compared to conventional Si modules.
An optimised SiC drive system could cut power consumption by nearly 10% from today's vehicles, Siemens Mobility added, which would be particularly beneficial for maximising the range of battery-powered regional trains.