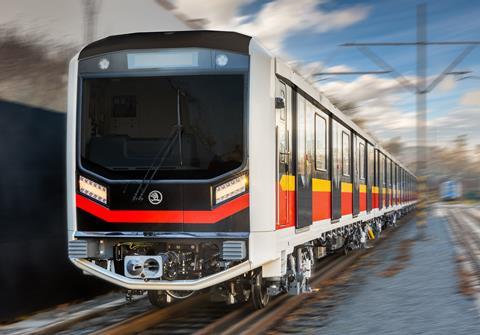 BULGARIA: Sofia metro operator Metropolitan JSC has awarded Škoda Group a €65m contract to supply eight four-car trainsets. These will be a follow-on from vehicles supplied to Warszawa, but equipped with powerful air-conditioning suitable for the warmer climate and surface running sections of the Sofia network.
To be manufactured at the Czech supplier's Ostrava and Plzeň sites, the 80 m long 750 V DC third rail units will have three-phase asynchronous traction motors and a design speed of 90 km/h, with regenerative braking and automatic speed control. There will be two wheelchair spaces.
The trainsets are scheduled to enter service on lines 1, 2 and 4 in 2026, supporting the opening of an additional station between Slivnitsa and Obelya on Line 4 and enabling an increase in service frequencies to handle growing peak ridership.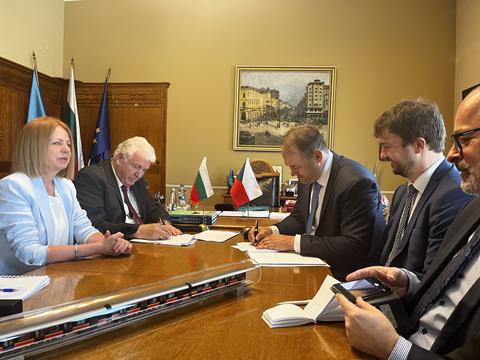 'I am confident that, based on this co-operation, we will establish a strong relationship with Metropolitan JSC that will support the future development of Sofia's public transport system', said Zdeněk Sváta, President Region Central East at Škoda Group, when the order was announced on July 14.