CHINA: Three metro lines opened in three different cities at the end of June, totalling 73 km.
Nanjing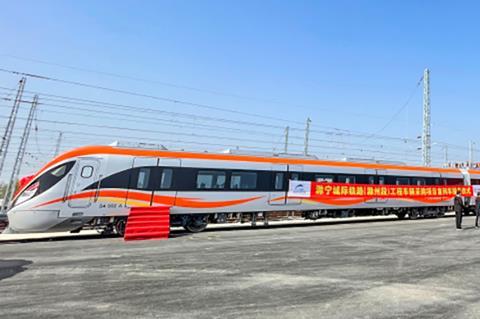 On June 28, Line S4 opened in Nanjing. The 46·2 km line connects Chahe with Chuzhou main line station in the northwestern suburbs of the city.
An 8·2 km long extension is currently under construction from Chahe to Nanjing Bei main line station where a connection is to be provided with the rest of the metro network, once the ongoing two-station extension of Line 3 to Huaquiying is complete. S4 is expected to reach Chahe in December 2025.
On Line S4, 14 four-car D-type trainsets being deployed, supplied by CRRC Nanjing Puzhen. Their operating speed is 120 km/h, though the infrastructure and the trains are both designed for 140 km/h operation.
Changsha
Also on June 28, the 17·3 km long Xihuan Line opened in Changsha. It links Shantang station on metro Line 3 with Xiangtan Bei main line station. It serves eight stations; 7·3 km of the alignment is underground, the rest is elevated.
There are some through-running services operated between the Xihuan Line and Line 3, as a precursor to the development of a planned Changsha – Zhuzhou – Xiangtan Intercity Metro Xihuan Line.
The line is operated using a fleet of 16 six-car trainsets manufactured by CRRC Zhuzhou.
Lanzhou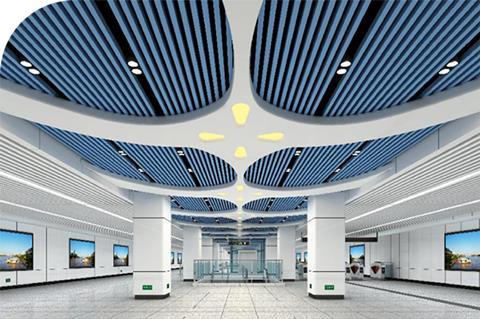 Line 2 of the Lanzhou metro opened on June 29. The 9·1 km first section runs from an interchange with line 1 at Dongfanghong Square to Yanbai Bridge to the north. The line serves seven intermediate stations and is operated by 10 six-car Type A trainsets. The second phase of Line 2 is under construction running west from Dongfanghong to Lanzhou Xi main line station.