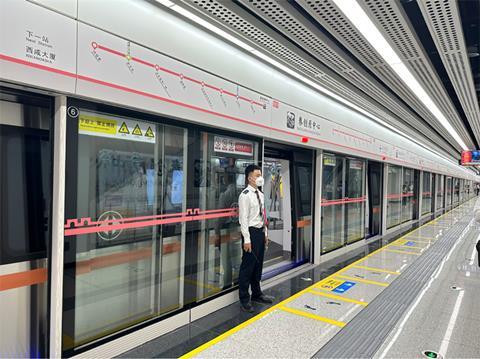 CHINA: Xi'an metro Line 16 was opened for revenue service on June 27, along with extensions at both ends of Line 2.
These three additions totalling 22 route-km take the city's metro network to nine lines and 304 route-km.
Serving the city's western suburbs, the orbital Line 16 runs for 15·1 km from Shijingli in the south to Qinchuangyuanzhongxin in the northwest, serving nine stations. Interchanges are provided with Line 1 at Shanglinlu and Line 5 at Huanlegu.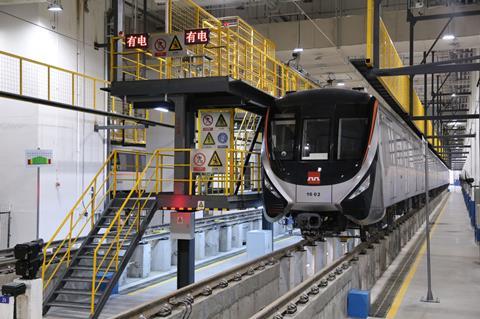 The fully automated line is operated with a fleet of six-car Type B trainsets equipped for GoA4 unattended operation at up to 100 km/h. Services are initially operating at up to 7 min intervals, with an end-to-end journey time of 21 min.
The 3·5 km northern extension of Line 2 from the main line station at Xi'anbeizhan to Caotan adds two stations, while a 3·4 km southern extension from Weiqunan to Changninggong includes a further two. These additions take Line 2 to 33·6 km and 25 stations. End-to-end journey time is 58 min, with the trains running every 2½ min at peak times.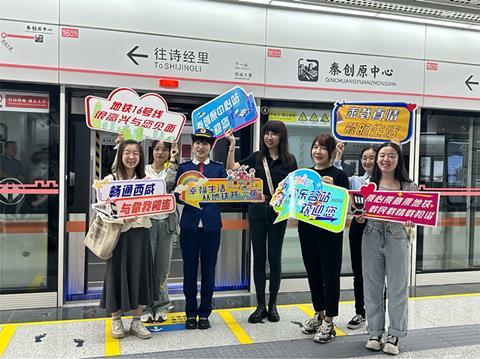 Meanwhile the third phase of Line 1 and lines 8, 10 and 15 are under construction as part of the Xi'an City Urban Rail Transit Phase III Construction Plan for 2019-24. This was approved by the National Development & Reform Commission in June 2019 and will take the total length of the 12-line network to 423 km. Detailed archaeological works are being carried out as part of the metro construction, given the extensive remains in and around the city.