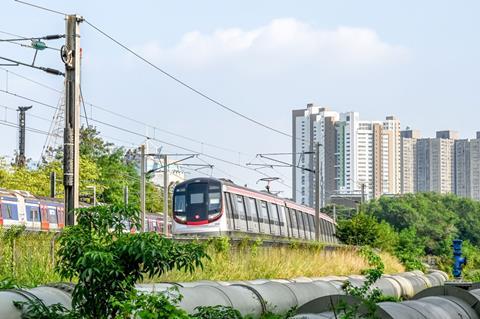 CHINA: Plans to undertake three rail projects which were recommended in the Strategic Studies on Railways & Major Roads Beyond 2030 study were announced by Hong Kong SAR Chief Executive John Lee in his first Policy Address on October 19.
The priority is the Tseung Kwan O Line Southern Extension which would enhance transport links to the TKO Area 137 development site.
The proposed Central Rail Link would be Hong Kong's 12th line, connecting Kam Tin in Yuen Long with Kwai Chung and Kowloon Tong, providing a short cut between New Territories West and Kowloon to alleviate pressure on the existing Tuen Ma Line.
The Hong Kong – Shenzhen Western Rail Link would connect Hung Shui Kiu with Qianhai to facilitate cross-boundary travel between Hong Kong and Shenzhen.
Studies for the first stage are expected to be completed this year, followed by commencement of the second stage study jointly with the Shenzhen municipality in Q1 2023. Cross-boundary railway projects will be developed through the Task Force for Hong Kong-Shenzhen Co-operation on Cross-Boundary Railway Infrastructure.
Other projects
Construction works for Hung Shui Kiu station and the Northern Link Main Line will commence within the current term of the government for completion in 2027.
Studies are also be undertaken with a view to completing construction of Pak Shek Kok station on the East Rail Line by 2033. The government will also further develop plans for a connection from the Northern Link to Huanggang Port in Shenzhen.
Construction of the Tung Chung Line Extension, Oyster Bay station and Tuen Mun South Extension are to commence next year.