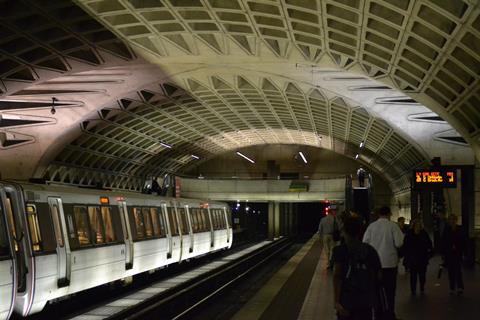 USA: A flashing light has been installed outside Greenbelt station on the Washington DC metro to let bus drivers know that a train is arriving, so they can give passengers time to make a quick connection.
The system detects a train approaching close to the bus's departure time, and the bus driver can then wait for up to 5 min.
Testing began on July 15 on bus route C2, with the light used during off-peak hours between 09.00 and 14.00 and from 19.00 to midnight.
Further roll-out is planned, focusing on lower-frequency bus routes where missing a bus by a few minutes may delay a trip by up to 60 min.