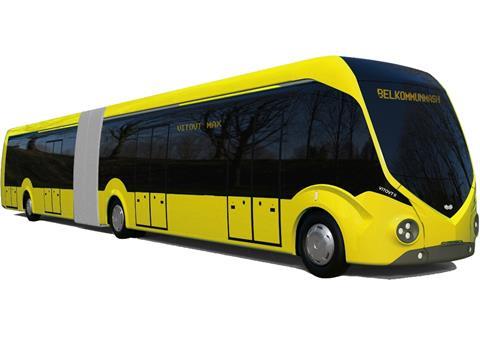 BELARUS: Belkommunmash has signed a contract to supply 60 battery electric buses to Minsk. Deliveries are due to be completed by the end of April 2019, with the first 17 to arrive by the end of 2018.
BKM will supply 28 articulated Vitovt Max Electro buses, also designated E433. A 160 kW electric motor gives a maximum speed of 60 km/h, and the buses have a capacity of 153 passengers including 38 seated.
BKM will also supply 32 E321 buses, which will use the same bodyshell design as the company's 321 trolleybus. The 11·9 m long vehicles with three double doors will have capacity for 101 passengers including 26 seated.
Both models will have low floors. They will be capable of kneeling at stops and will be fitted with a mechanical ramp to assist boarding.