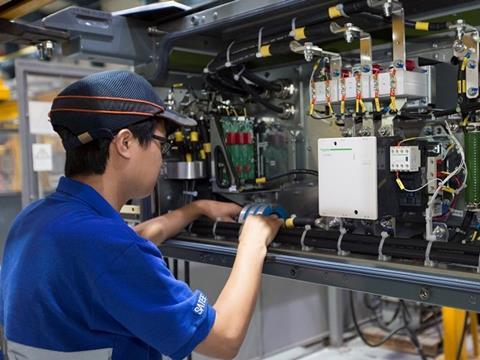 CHINA: Chengdu Metro Corp has awarded Alstom a €57m contract to supply traction equipment for 62 eight-car trainsets for Line 5, which is due to open by the end of 2019.
Optonix traction equipment will be supplied by Alstom's joint ventures Shanghai Alstom Transport Electrical Equipment Co and Chengdu Alstom Transport Electrical Equipment, with support from Xi'an Alstom Yongji Electric Equipment Co. Alstom's sites in Villeurbanne, Tarbes and Charleroi will supply some components, with Charleroi and Valenciennes also supplying software.
The Type A trainsets that will operate on the 49 km north-south line will have regenerative braking.
SATEE had previously supplied traction equipment for 750 metro cars for lines 3 and 4.