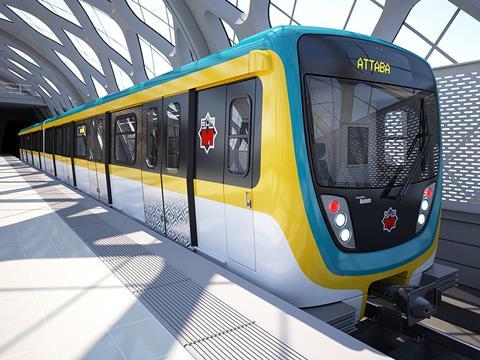 EGYPT: Hyundai Rotem announced on February 6 that it had been awarded a 433bn won contract to supply 256 cars for Cairo metro Line 3 and maintain them for eight years. Deliveries are scheduled for 2018-20.
Extensions to the initial phase of Line 3 will take the line to 45·5 km, crossing the city from east to west and serving the international airport. The design of the Line 3 trainsets will draw on Hyundai Rotem's experience with the trainsets which it supplied for Line 1, with components designed to cope with summer temperatures of up to 50ºC.
The South Korean company said the contract awarded by Egypt's National Authority for Tunnels is the largest which it has won in Africa since it entered the continent's rail market in the 1970s, and would support its ambitions to increase maintenance activities to strengthen the manufacturing business.
It expects the Line 3 contract to put it in strong position to win the future contract to supply trains for Line 5, and is also targeting other African railway markets including Tunisia and Morocco.