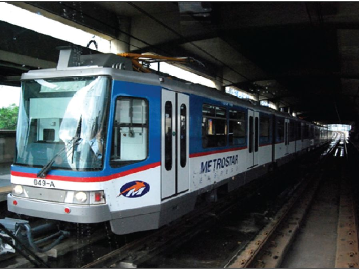 PHILIPPNIES: The Department of Transportation has awarded a ¥35·5bn contract for the rehabilitation and maintenance of Manila metro Line 3 to a consortium of Sumitomo Corp and Mitsubishi Heavy Industries Engineering. Sumitomo group company TES Philippines will also work on the project.
Work is due to start this month and last until July 2022, including 26 months of rehabilitation work and 17 months of maintenance. The aim is to return Line 3 it to its design capacity and improve safety.
The work will cover repairs to rolling stock, trackwork, overhead catenary and signalling. It is planned to be carried out without interruption to service. A 'safe maintenance' regime is to be implemented after the repairs are finished.
Last year the government signed an agreement with Japan International Cooperation Agency for a 40-year, ¥38·1bn loan, which will finance the work.
The 16·9 km Line 3 operates a fleet of 73 light rail vehicles serving 13 stations.