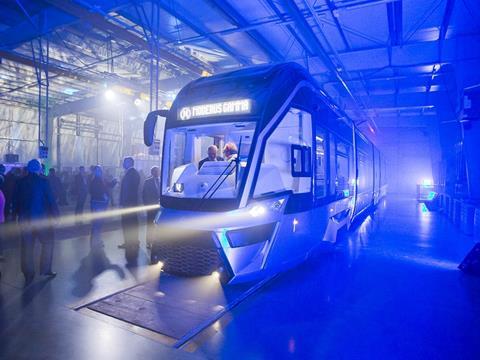 POLAND: Modertrans has submitted the best offer to supply 50 trams to MPK Poznań, the transport authority announced on January 23. The Poznań-based supplier beat Pesa and a Stadler-Solaris consortium.
Modertrans will supply 30 unidirectional and 20 bidirectional trams of 30·5 m to 32·5 m long under the 397m złoty contract.
The order is the first for Modertrans' 100% low-floor Gamma tram, a prototype of which was unveiled in November.