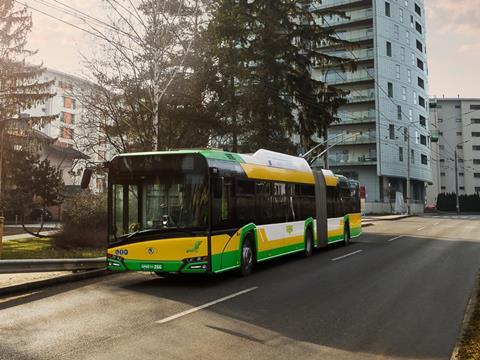 ROMANIA: Solaris Bus & Coach has signed a 115m złoty framework contract to supply up to 50 articulated trolleybuses to Cluj-Napoca. The Polish manufacturer is to supply its Trollino 18 vehicles in batches every six months.
The trolleybuses will have a driveline supplied by Škoda, a 250 kW traction motor and supercapacitators for energy storage. The air-conditioned vehicles will have capacity for 140 passengers including 36 seated.
Last year, Cluj-Napoca signed a contract for 23 Solaris Urbino 12 electric buses, with options for 18 more. To date 11 are in service.