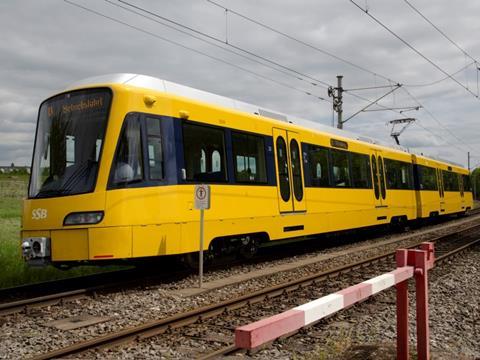 GERMANY: The board of Stuttgart transport operator Stuttgarter Strassenbahnen has agreed to exercise an option for 20 more S-DT8.12 light rail vehicles, valued at around €80m.
SSB placed an initial order for 20 LRVs from Stadler Pankow in early 2010, the first of which entered service in late 2013. In early 2014 it exercised an option for a further 20. The LRVs from Stadler's Tango family are 39·1 m long and 2 650 mm wide, with capacity for 250 passengers, including 106 seated.
The board also agreed to move ahead with plans to build a fourth LRV workshop in the northwestern part of the city, and to call tenders for three rack railway cars and bicycle trailers to operate on Line 10.
In July the city council announced that it would contribute €40m towards the LRV order, €25m for the construction of a fourth workshop and €7·5m for the rack railway vehicles.