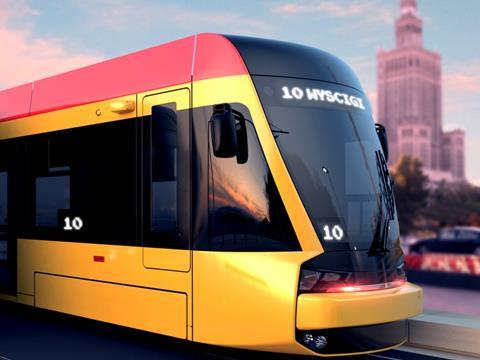 POLAND: Medcom has selected Skeleton Technologies to supply energy storage systems as part of the traction packages that it is supplying for the next generation of Warszawa trams.
Last year, Tramwaje Warszawskie ordered 123 new trams from Hyundai Rotem, with options for up to 90 more. The mix of bidirectional and unidirectional vehicles to be assembled locally will have traction equipment from Medcom and ATM.
Skeleton Technologies is to supply ultracapacitors to capture regenerated braking energy for reuse during acceleration. This is expected to reduce the total energy consumption significantly, whilst minimising the amount of power drawn from the supply grid at peak times.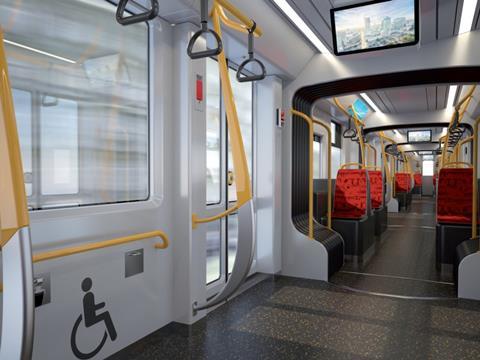 Announcing the contract on January 24, Skeleton Technologies said energy efficiency was becoming 'the key design criteria for any public transport system'. Its ultracapacitor technology would allow faster charging than batteries, which was important in capturing kinetic energy, given the frequent stops on typical tram routes. The equipment was designed for a life of 1 million charging cycles, compared with 2 000 to 3 000 for batteries, it said.
'Skeleton Technologies is known as a trusted supplier of energy storage solutions in transportation applications', said CEO Taavi Madiberk. 'Our ultracapacitor systems will make the Warszawa tram one of the most modern and energy-efficient in the world.'
Founded in 2009 by two Estonian entrepreneurs in Tartu, Skeleton Technologies opened its German manufacturing base in 2017. In August 2019 the company signed a contract to supply ultracapacitors to Škoda Electric for the 114 trams to be built by Škoda Transportation for use in Mannheim, Heidelberg, and Ludwigshafen.