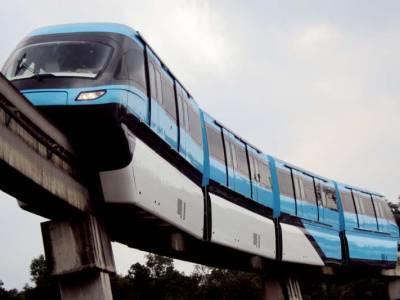 INDIA: The Mumbai monorail was inaugurated by Maharashtra Chief Minister Prithviraj Chavan on February 1, with passenger service starting the following day.
The first phase is an 8·9 km section from Wadala to Chembur with seven stations and an end-to-end journey time of 20 min. Construction, undertaken by a consortium of Larsen & Toubro and Scomi Engineering, started in 2009 and cost Rs30bn.
Scomi Engineering has supplied 15 air-conditioned four-car trainsets with a capacity of 560 passengers and a maximum speed of 80 km/h; the average speed is set at 65 km/h. Initially, services will run every 15 min between 7.00 and 15.00.
A second phase, from Wadala to Sant Gadge Maharaj Chowk, will add 11·2 km.