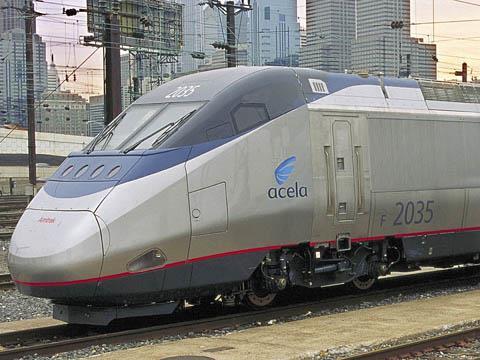 USA: As part of its annual budget submission to Congress, national passenger operator Amtrak published its long-term fleet renewal strategy on February 15, envisaging total expenditure of around US$23bn over the next 30 years.
With the average vehicle age now exceeding 25 years, Amtrak President Joseph Boardman says 'the need to commence recapitalisation of the fleet is urgent.' As well as posing 'a steadily increasing burden' on its maintenance teams, which must cope obsolescence and a lack of spare parts which impact on reliability, the ageing fleet also has 'consequences for ridership and revenue'.
Amtrak is looking to buy 780 single-deck and 420 double-deck coaches in the next 14 years, along with 70 electric and 264 diesel locos, plus 25 high speed trainsets, bringing the total value to around US$11bn. A similar volume of orders would be needed in years 15 to 30, before a steady-state renewals strategy can take effect.
Early priorities include replacing the AEM-7 electric locos on the Northeast Corridor and development of a fuel-efficient high speed diesel loco. Around 90 Heritage and 420 Amfleet I coaches would be replaced, along with 250 Superliner I double-deck vehicles. But the last of the current single-deck fleet would not be replaced before 2028, and some double-deckers would continue in service until 2033.
Projecting strong growth in demand for Acela Express services, Amtrak is planning to lengthen its existing 20 trainsets and create two extra sets as a short term measure, pending the development of a second-generation high speed train for introduction in around 10 years' time.
Read more on this story in the March issue of Railway Gazette International.