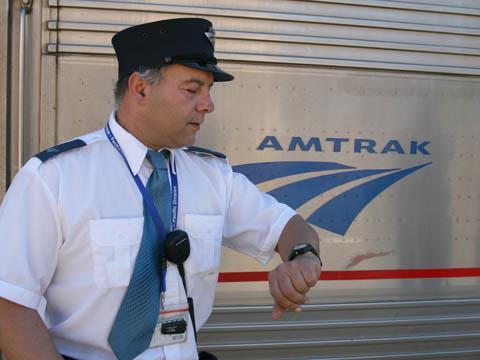 USA: Amtrak is in the market for 130 passenger cars and at least 20 electric locomotives, to be funded under a five-year $5·3bn capital grant programme which forms part of last year's Federal Railroad Safety Improvement Act.
The national passenger operator is seeking 130 Viewliner 2 long-distance single-deck passenger coaches, including dining, sleeping, crew and luggage cars, with an option for up to 70 more. Proposals must be submitted by October 20, with the aim of a contract being awarded in May 2010.
Amtrak currently operates 52 Viewliner 1 sleepers and one dining car on east coast routes where clearances are not sufficient for double-deck SuperLiner stock.
Bids are also invited for the supply of 20 AC electric locomotives, with an option for a further 40. These should be designed for 200 km/h running with up to 18 passenger coaches. A contract is to be awarded at the end of March.