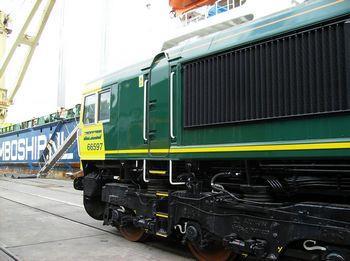 UK: Clearance from the European Commission has enabled investment bank Arcapita to acquire the entire issued share capital of Freightliner Group Ltd. Completion of the deal took place on July 24, and Arcapita now has outright ownership of Freightliner Group and its subsidiaries. The shares were previously held by 3i, Electra Private Equity and Freightliner's management and staff.
Freightliner Group is the parent company of Freightliner Ltd, the container business launched by British Rail in 1965. Three new subsidiaries have been created since privatisation on May 29 1996: Freightliner Heavy Haul for bulk freight in the UK, Freightliner Maintenance dedicated to the repair and maintenance of traction and rolling stock, and the group's first continental venture launched in Poland as Freightliner PL Sp zoo and now also operating in Germany.
Arcapita is a corporate investment bank with four principal lines of business: corporate investment, real estate investment, asset-based investment and venture capital. Headquartered in Bahrain, it also has offices in London, Atlanta and Singapore.