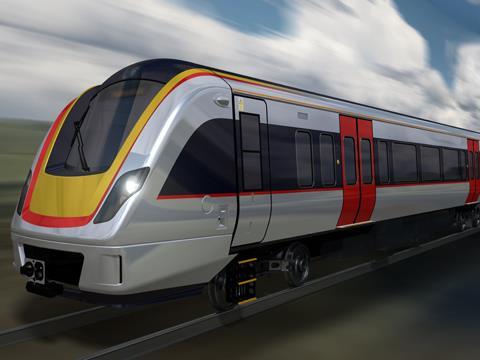 UK: Bombardier Transportation will unveil design studies for its second generation of Electrostar EMU at the Railtex 2009 exhibition, which is to be held in London on March 10-12.
The Electrostar family has become the most successful post-privatisation EMU in the British market, with more than 1 600 cars in service and over 400 vehicles on order. The second generation will be an evolution of the existing technology, which Bombardier claims will make the design 'the lowest risk solution'.
The second generation will also draw on Bombardier's recent products for the continental European market, including the AGC in France, the Spacium 3.06 (Francilien) for Paris suburban services and the Talent 2 currently on test in Germany. The new Electrostar will feature 'aerodynamic styling, spacious interiors, lightweight vehicles and bogies, and leading-edge propulsion equipment'.
Bombardier says the design is targeted at 'forthcoming projects' in the UK. The company is one of four shortlisted to supply the equivalent of around 300 four-car EMUs for the Thameslink programme, and is preferred bidder to supply 120 cars for National Express East Anglia services from London to Stansted Airport.
Railway Gazette International is the official media partner of Railtex 2009, and is organising the parallel Growth & The Capacity Challenge - An International Perspective conference on March 10-11.