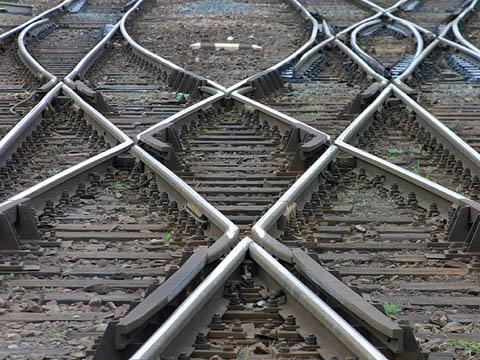 SPAIN: Development Minister José Blanco joined ADIF President Antonio González on April 24 to mark the start of tunnelling on the 7·3 km route for high speed services between Atocha and Chamartín stations in Madrid.
The €206m link will comprise 6835 m of 10·4 m diameter tunnel, being excavated by a Herrenknecht earth-pressure balance TBM at an average depth of 45 m to pass beneath eight metro and two railway tunnels.
Within a budget of €14·9m, ADIF is to call tenders for the construction of a 130 m connection between the tunnel and the 400 m long through platforms to be built under Atocha, served by four 1435 mm gauge tracks. This connection will enable services from Valencia and the southeast to reach Chamartín and destinations in northern Spain. Blanco has announced that a 55 km high speed line is to be built from Segovia on the Madrid – Valladolid route to Ávila, with preliminary studies expected to be published last mont
Work is now underway on a 3·6 km tunnel that will carry the high speed line between Barcelona and the French border under Girona, of which 2·9 km with an internal diameter of 11 m are being excavated using a 2700 tonne TBM christened 'Gerunda' (the Latin name for Girona), also supplied by Herrenknecht. The Girona section of the route is costing €278·6m, including a new station.