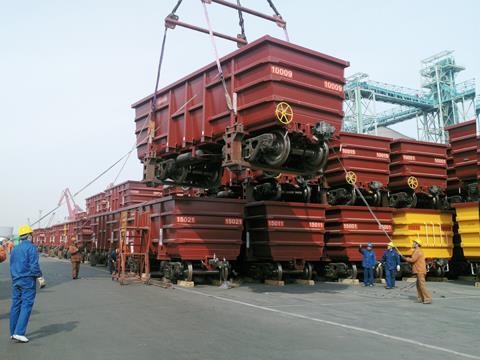 POLAND: PKP Cargo has announced plans for a joint venture with China Northern which would assemble railway wagons at a site in Szczecin.
A feasibility study will be completed within three months, Daniel Ryczek, PKP Cargo's director of International Affairs, said on December 10.
If this finds that assembly in Poland would lower costs the joint venture will produce vehicles for the Polish national freight operator's own use and for export to European customers.
PKP Cargo said CNR is currently finalising product certification procedures in Switzerland, which would enable it to sell Chinese wagons in European 'in the near future'.