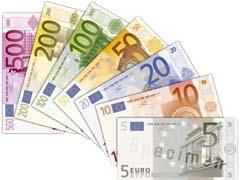 China: MTR Corp has awarded the Institute of Railway Technology at Australia's Monash University a four-year contract to advise on optimising wheel and rail maintenance in Hong Kong.
Lithuania: Fima has supplied LG with a secure data centre to support ticketing and train information systems.
Norway: Nomad Digital has signed a £1·5m contract to supply Stadler with broadband communications for 50 Flirt EMUs ordered by NSB, the first use of Nomad technology as part of a new build. As well as providing internet access, the 5 MB/sec connection will be used to monitor on-train systems.
USA: South Florida Regional Transportation Authority has awarded Cubic Transportation Systems a $15m contract to supply station and handheld smart card fare collection equipment. This will be the first multi-agency system compliant with APTA's Contactless Fare Media Standard.
AmtrakConnect wi-fi supplied by Nomad Digital and GBS is now available on Acela services.