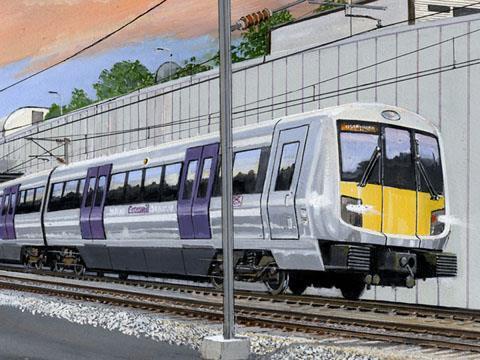 UK: The £16bn Crossrail project to link London's Liverpool Street and Paddington stations via an east-west tunnel (RG 11.07 p679) gained parliamentary approval on July 22. The Crossrail Act grants powers for land acquisition to permit construction of the line, stations and associated maintenance facilities. Enabling works are to begin next year, with formal construction launched in 2010. The line is scheduled to open for passengers in 2017.
Now that Royal Assent has been received, Transport for London becomes sole owner of Cross London Rail Links Ltd, the body created jointly by the government and TfL to promote the project. CLRL will have a separate management board from TfL, with a Chief Executive and non-executive Chairperson to be appointed shortly.
On August 21, CLRL announced the companies shortlisted for the tender process covering programme partner, project delivery partner and design framework agreement contracts. Four groups have been invited to tender for the programme partner contract, five to be project delivery partner and a further 15 for design framework agreements.
'We have been enormously impressed by the quality and experience of the organisations that expressed an interest', commented Steve Rowsell, Head of Procurement at CLRL.