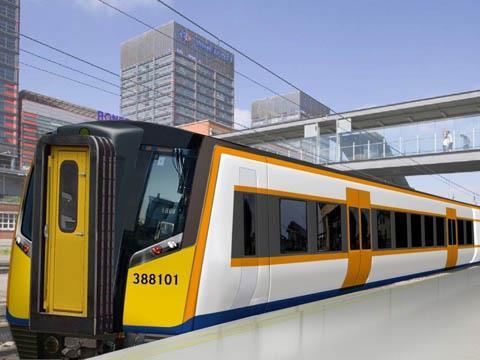 UK: Chinese rolling stock manufacturer CSR Nanjing Puzhen Rolling Stock Co announced on May 21 that it plans to offer electric multiple-units from its Pacemaker family in response to a call for tenders to supply London Midland with between 40 and 120 vehicles.
The train operator issued an OJEU notice in April seeking three and four-car 160 km/h EMUs for commuter services, to enter service from May 2011.
'Our multiple-units, which are branded "Pacemaker" in Europe, are already operating successfully on a number of railways across the world', said David Shipley, Managing Director of CSRE Ltd, CSR Nanjing Puzhen's European representative. 'We believe that a combination of Chinese engineering excellence and competitive pricing will make the Pacemaker a highly attractive proposition for UK train operators seeking to introduce high-quality new rolling stock on electrified routes.'
On March 30 CSR Nanjing Puzhen signed a US$100m contract to supply 20 two-car DMUs to Tunisian state railway SNCFT, and the company is one of four prequalified bidders hoping to supply 202 DMU cars currently being procured by the UK Department for Transport.