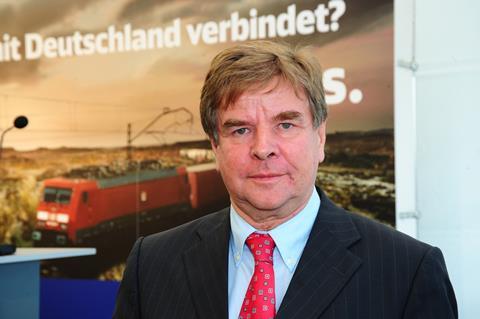 POLAND: Deutsche Bahn announced on January 30 that it had reached agreement to purchase PCC Logistics, the largest private-sector rail freight operator in Poland. The deal was signed in Warszawa by DB Chairman Hartmut Mehdorn, Board Member, Logistics, Norbert Bensel and the founder of PCC Group Waldemar Preussner, and is subject to regulatory approval.
Launched in 2004 as a subsidiary of the PCC petrochemicals group, PCC Logistics now has around 8% of the Polish rail freight market and reported revenues of €350m in 2008. It has 5 800 employees, and a fleet of almost 400 locos and 7 700 wagons. Rail operations across Poland and into Germany are handled by 12 subsidiary companies grouped into PCC Rail. The biggest business units are active in Silesia, focusing mainly on the coal, chemicals, and construction materials sectors, as well as international container traffic. PCC Rail has been expanding its operations steadily in recent years, purchasing a majority stake in PTKiGK Rybnik in August 2007. The same year saw PCC forming a joint venture with Arriva to operate regional passenger services in the Kujawsko-Pomorskie region.
Under DB ownership, PCC Logistics' rail freight operations will now form part of the expanding DB Schenker Rail business. According to Bensel, DB wants 'to develop PCC Logistics into the central pillar for Eastern Europe within our European network' although he insisted that DB would continue to work with state-owned railway PKP. 'We will continue our existing co-operation consistently and in the spirit of partnership', he said, adding 'we have worked together well in the past'.
Noting that Poland is Germany's largest trading partner, Mehdorn said the purchase would 'further extend our range of DB services. DB Schenker Rail and PCC Logistics will together put more traffic on the rails, and thus secure jobs in Poland as well as in Germany. By doing so just when times are economically difficult is a sign of our sustainability.'