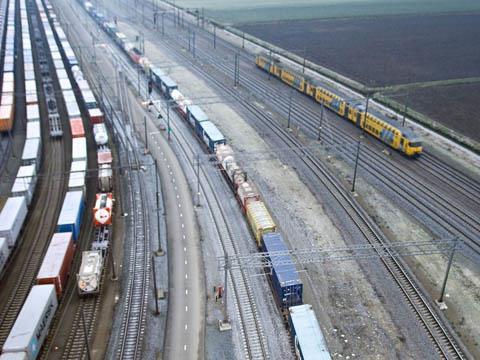 EUROPE: DB and Betuwe Route infrastructure manager Keyrail conducted trials with a 1 000 m long freight train between Oberhausen and Rotterdam over the weekend of November 29-30.
DB's operations are currently based on trains with a maximum length of 750 m, but the technical and economic feasibility of trains up to 1 000 m long is being investigated under Project GZ1000, with funding from Germany's Federal Ministry of Economics & Technology.
Trains up to 835 m long were successfully operated between Hamburg and Ringsted in Denmark during March. As a dedicated freight line the Betuwe Route was seen as ideal for further trials.
'Longer freight trains not only enhance rail operations, they create space for additional trains', said Dr Christian Kuhn, Railion Deutschland board member responsible for block trains. 'This competitive advantage will help us to cope with the predicted increase in transport performance and get more freight transported by environmentally-friendly rail services.'