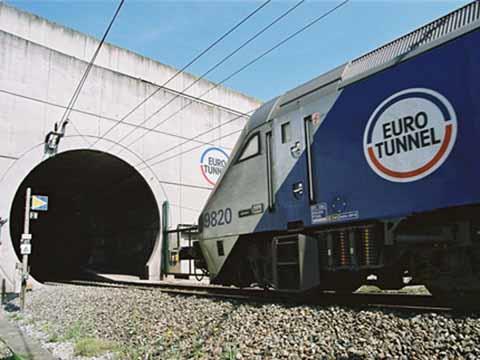 EUROPE: Following the completion of its 20th bi-national safety exercise in the Channel Tunnel on the night of March 13-14, Eurotunnel said this had 'confirmed the need to implement our Salamander project, which relates to the installation of four permanent fire suppression stations in the Tunnel'.
The strategy has been developed following the second major lorry shuttle fire in September 2008, which disrupted operations in the Tunnel for six months and had a serious impact on Eurotunnel's revenues in both 2008 and 2009. By agreeing to install the fire-suppression stations, Eurotunnel has been able to negotiate substantially lower insurance premiums, which contributed to an 11% cost reduction in 2009; the premiums for 2010 are expected to be 32% than they were for 2008.
In its 2009 results announced on March 9, Eurotunnel reported a net profit of €1·4m, against €34m the previous year. This followed a 25% drop in total shuttle revenue to €311m, mainly because road hauliers switched to the ferries after the shuttle fire. Total revenue in 2009 was €571m, down 16% on 2008. Thanks to a 1% increase in Eurostar passengers total railway revenue was unchanged at €250m.