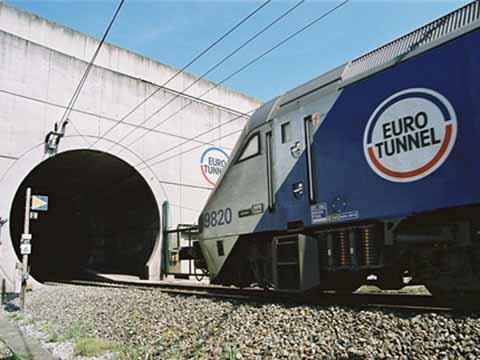 EUROPE: Presenting Eurotunnel's 2007 results on April 8, Chairman & Chief Executive Jacques Gounon said they showed 'the new Groupe Eurotunnel is nothing like the old'. The company recorded a pro-forma profit of €1m after excluding an exceptional profit of €3·3bn arising from financial restructuring in accordance with the Safeguard Plan approved by the Commercial Court in Paris in January last year (RG 1.07 p17).
During 2007 shuttle revenue was up 8% at €500m; 9% more lorries and 6% more cars were carried, though road coaches were 3% down. Total rail revenue fell by 25% to €262m because of the end of the €94m Minimum Usage Charge in November 2006, but revenue from EWS, SNCF and Eurostar rose 3%. Despite the extra shuttle traffic, operating expenses declined by 3% to €210m, but the major saving in 2007 was the reduction in debt service charges to €292m from €487m in 2006, boding well for the future.
Gounon confirmed on April 8 that Eurotunnel plans to press ahead with a €900m rights issue in June, subject to market conditions. Most of this would be used to pay off bonds that would otherwise have been converted into shares, but €126m should be available for investment.
Eurostar carried 2·17 million passengers through the Channel Tunnel in the first three months of 2008, the first quarterly result since it switched its London terminus from Waterloo to St Pancras. This is up 21·3% from the same period last year, and if the uplift is sustained the number of passengers carried in 2008 will rise from last year's record of 8·26 million to just over 10 million. This has been cited as the point at which the revenue Eurotunnel receives would equal Eurostar's 80% share of the Minimum Usage Charge.