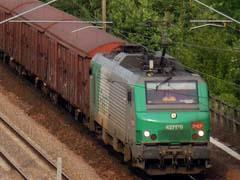 FRANCE: A law establishing a French railway regulatory body was passed in the National Assembly on September 22. The Autorité de Régulation des Activités Ferroviaires has been set up in advance of the liberalisation of international rail passenger services in Europe, which takes effect on December 13.
The law is also designed to facilitate the e stablishment of short line freight operators in France - one of the key elements in a package of measures announced by the French government on September 16 designed to rejuvenate the rail freight business. Some short line operators will have a regional role, while others are intended to handle traffic to and from French seaports.
Another strand of the legislation is the progressive opening up of urban passenger transport in Ile-de-France to competition. RATP's bus services will be subject to competition within 15 years, tram operations within 20 years and metro services within 30 years. For other forms of transport the law takes effect immediately.
Secretary of State for Transport Dominique Bussereau described the legislation and related moves as 'essential reforms'.