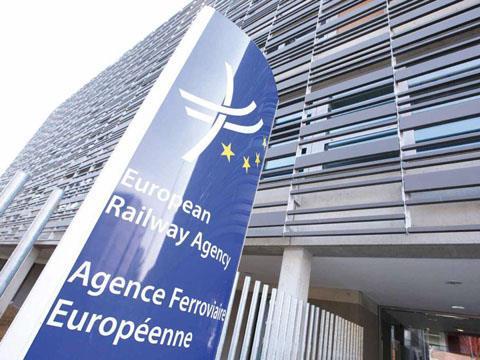 FRANCE: The new headquarters for the European Railway Agency was officially inaugurated by Valenciennes Métropole on June 22. By the end of July the building will be occupied by around 120 ERA staff drawn from 20 countries.
Following the December 2003 decision to base the ERA in Valenciennes and Lille, the agency's staff were temporarily housed in offices belonging to the local Chamber of Commerce & Industry. The decision to build a new headquarters was formally approved in December 2006, with architectural proposals unveiled in June 2007, and construction starting in January 2008.
Built at a cost of €7·6m, the building has been funded by the city of Valenciennes (€4·6m), the French government's National Fund for Land Planning & Development (€1·5m) and the Nord-Pas de Calais Regional Council (€1·5m). Designed by the architect Philippe Escudie, the headquarters is located in the heart of the Valenciennes business district, close to the university, station and city centre.
Clad in terracotta tiles to filter the sunlight, the five-storey building makes extensive use of sustainable materials, and features an energy-efficient heating and ventilation system. General facilities and meeting rooms are located on the ground floor, with offices above. An open layout is intended to create flexible spaces and good connections between the offices. Service areas are concentrated in the centre of the building, with the offices located around the perimeter to benefit from natural light.
A light well with glass roof panels runs through the heart of the structure, connecting all the levels, which the architect says have been 'structured like a village', with houses, lanes, small squares, a central square, and gardens.