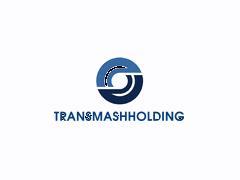 RUSSIA: Transmash Holding's Novocherkassk Electric Locomotive Works has rolled out the first series-built Class 2ES4K Donchak 3 kV DC electric heavy freight locomotive for Russian Railways. The order for 30 Class 2ES4K locos in March 2008 followed trials with a prototype rolled out in 2006.
They are the first DC main line freight locomotives to be produced by NEVZ for the domestic market since the last VL10U left the plant in 1981. The 6·4 MW Donchak is a 3 kV DC variant of the 25 kV 50 Hz Class 2ES5K Yermak locos, of which 100 have been produced since 2006. A further 27 Class 3ES5K three-section versions were produced in 2007.
A batch of 15 Class 2ES5K locos has also been supplied to Ukrainian Railways under a contract signed in 2007. Allocated to Odessa, these Class 2EL5 locomotives differ from the RZD machines only in having Ukrainian-built safety and radio equipment. Locos are also being built under licence at Lugansk in Ukraine.