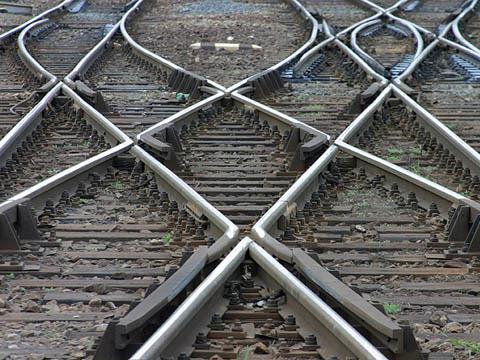 PORTUGAL: Tendering was launched on March 30 for the second 40-year PPP concession to design, finance, build and maintain the high speed line between the capital and the Spanish border, covering the 34 km between Lisboa and Poceirão.
Work on the route, designed for mixed traffic and a maximum speed of 350 km/h, is expected to start in 2010 for high speed trains to begin operating between Lisboa and Madrid in 2013.
The concession will see a total of €1·93bn invested in new infrastructure. This includes a third road crossing of the Tagus that, as well as the high speed line, will accommodate an 11 km double-track 1668 mm gauge connection between the Linha de Cintura around Lisboa and the main line to Vendas Novas and the south. This will enable passengers to reach Lisboa's new airport near Alcochete in less than 23 min from Oriente, using a new 20 km link which will have two 1435 mm and two broad gauge tracks.
From a field of four consortia, Elos and Altavia Alentejo have been shortlisted to present their best and final offers for the concession covering the 169 km between Poceirão and the Spanish border at Caia, including a new 1668 mm gauge freight route from Évora to Caia. It is hoped to sign the concession contract in September for work to start in 2010, with some €641m of European Union funding being available for the project.