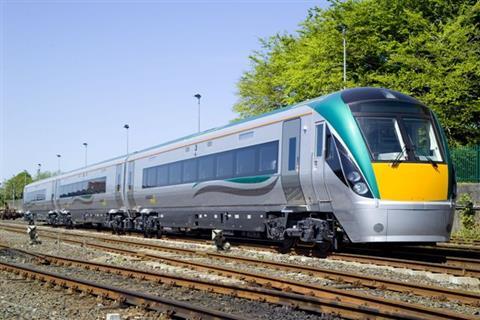 IRELAND: Iarnród Eíreann confirmed on February 8 that passenger services on the Western Rail Corridor between Limerick and Galway line will resume on March 30, following an inauguration ceremony on the previous day.
Through services between the two west coast cities were withdrawn more than 30 years ago, although a local service was subsequently reinstated on the Limerick – Ennis section. The government has now invested €106·5m on reconstruction of the Ennis – Athenry section, as part of its National Spatial Strategy objectives to promote balanced regional development.
Major infrastructure works were completed towards the end of last year, and driver training is underway, despite recent problems with flooding between Limerick and Ennis. IE has replaced 58 km of track, including pointwork, repaired bridges, and renewed fences and drainage along the whole route. Some level crossings have been modernized, and others eliminated.
Four new intermediate stations have been built at Sixmilebridge, Gort, Ardrahan and Craughwell, each having fully-accessible 90 m long platforms with ticket vending machines, passenger information and help points plus CCT surveillance. Facilities at Ennis and Athenry have also been enhanced.
From March 30 the line will be served by five trains in each direction on Monday to Saturday, timed to suit commuter traffic into both Limerick and Galway. There will be four trains each way on Sundays.