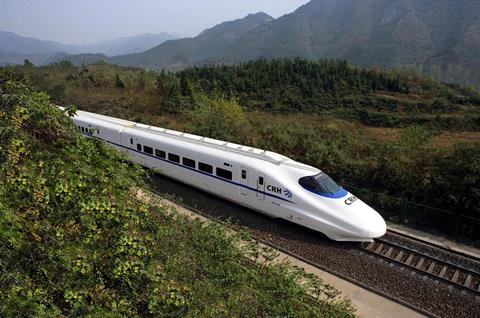 CHINA: The Asian Development Bank has announced a US$300m loan towards the US$8·6bn cost of building a 820 km railway from Lanzhou in Gansu province, through Shaanxi and Sichuan provinces to the manufacturing city of Chongqing.
Intended to bolster economic growth in poorer areas of western China where nearly 17 million people live, the line is to be built and operated by a joint venture established by the Ministry of Railways and the governments of Gansu, Sichuan and Chongqing.
Because of the scale of the investment, funds are being tapped from several sources including private investors. China Construction Bank and Industrial & Commercial Bank of China are jointly providing US$4bn, and ADB is providing its 27-year loan from ordinary capital resources in its largest single project loan to China this year. The Ministry of Railways is providing 55% of a further US$4·3bn of equity, with the three provinces providing the remainder.
The line will have more than 30 stations, and be suitable for double-stack container traffic. ADB is funding environmental protection works for the first time, costing US$12m, and 'marginalised' residents will be given priority for jobs.
'The project is expected to stimulate the development of industrial and natural resources and tourism, generate employment, raise living standards and help reduce poverty,' said Manmohan Parkash, Principal Transport Specialist at ADB's East Asia Department.