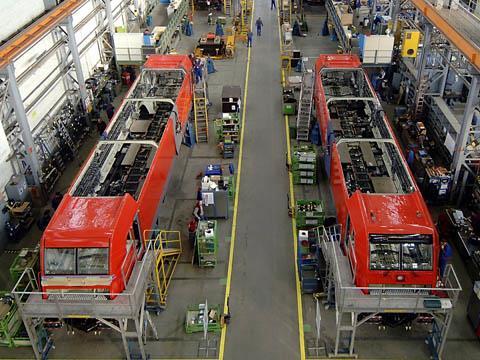 HUNGARY: On January 21 Bombardier Transportation announced an €80m order to supply MÁV with 25 Traxx P160AC electric locomotives for use on passenger trains within Hungary and on cross-border services to Austria and Germany. The national railway has an option for 25 more.
The locomotives will be assembled at Bombardier's Kassel plant, using bodies from Wroclaw, bogies from Siegen and bogie frames from Mátranovák. The Mannheim and Hennigsdorf plants will supply traction and control technology, and deliveries will begin in early 2011.
'The new locomotives will contribute to the modernisation and energy effectiveness of the Hungarian railways', said Dr Imre Márkus, Chief Executive of MÁV's traction business MÁV-TRAKCIO.
In November 2008 Bombardier signed a €77m contract to supply MÁV with 25 Traxx multi-voltage electric locomotives, with an option for 25 more. Bombardier said there are now around 800 Traxx locomotives in service in Europe.