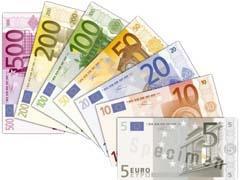 FRANCE: The European Investment Bank has signed a financing agreement for the Midi-Pyrénées region's 2008-13 Rail Plan, which will see TER regional express routes modernised to provide an 'upgraded and permanent' 500 km network.
The project is the first of its size in France to be mainly devoted to regional express services. It is costed at €820m, of which the region is providing €400m and EIB €300m; the remainder is coming from RFF and the national government.
The aim is to increase frequencies and cut journey times through track renewal and doubling projects, infrastructure upgrading and installing traffic management systems to accommodate growth. The EIB loan is allocated to the Toulouse – St Sulpice route, claimed to be one of the busiest single-track lines in Europe.
EIB said that although it still provides loans for major motorways, it is increasingly supporting the rail sector. It has lent more than €4·6bn for French rail projects, including €900m over the last 10 years for regional express routes.