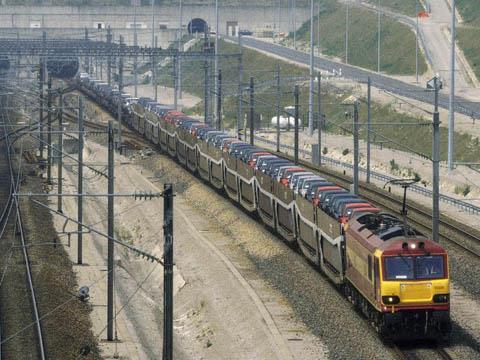 UK: Following surveys undertaken under the EU-funded RiFLE project, NewRail, the railway research centre at the University of Newcastle-upon-Tyne, has identified a looming skills gap in the rail freight and logistics market as the range of specialist academic courses fails to keep pace with recruitment levels in the sector.
NewRail has responded by introducing a 'modern, research-based Master's degree course' in Rail Freight & Logistics. The course is structured to include 'research-based teaching activities including independent project studies, team assignments, interactive lectures and seminars'.
The course aims to develop the student's ability to initiate and carry out advanced performance systems analysis and research projects to solve managerial, operational and engineering-related problems in rail freight and logistics. Specifically, the course will equip graduates with the skills and qualifications necessary to pursue a management, operational and/or engineering career in the field.
In addition, NewRail says that future railway planners and managers will be provided with the opportunity to view rail freight and logistics together from a wider perspective, 'allowing them to appreciate the increasing importance of relevant policy, practices, methods and systems from both national and international perspectives'.