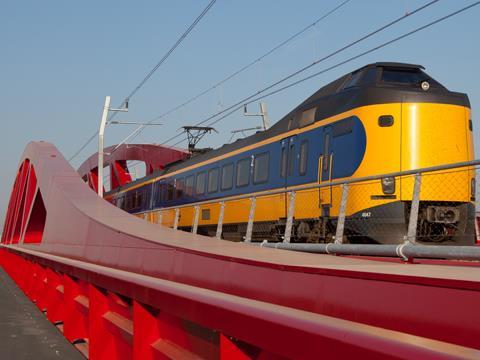 The Dutch cabinet has allocated an extra €1·1bn for rail projects. Platforms and a subway at Amsterdam Centraal are to be widened a cost of €431m, tracks lowered in Vucht to remove level crossings and a curve for freight trains built at Meteren.
Norway's Ministry of Transport has exercised an option to extend NSB Gjøvikbanen's contract to operate services on the 124 km Oslo – Gjøvik route until December 2017.
PKP SA is to develop a standardised design for small stations which can be customised to suit specific locations.
To support government plans to convert power stations from oil to coal, Pakistan Railways is seeking a financial advisor to help develop proposals for the US$350m acquisition of 32 locos and 1932 hopper wagons to carry coal between Karachi and Qadirabad. Future expansion could require a total of 225 locos and 11000 wagons.
EIB is providing PKP PLK with a €268m loan to upgrade track and electrification to permit 160 km/h passenger and 120 km/h freight operation on 58 km of the Katowice – Kraków route, and undertake PRM accessibility improvements at stations.
Société Nationale Industrielle et Minière de Mauritanie has signed a non-binding agreement to transport iron ore from Glencore's Askaf mining development for 18 years from the start of production.