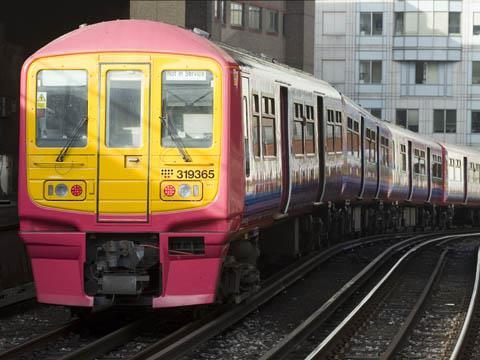 The project to build a bypass to relocate the railway away from central Tbilisi to free land for property development has been abandoned with grading work reportedly around 35% complete.
The UK's Department for Transport has directly awarded First Capital Connect a new franchise running from March 31 to September 14, when the combined Thameslink, Southern & Great Northern franchise is scheduled to start.
Israel Railways and Israel Lands Authority have signed an agreement for property development above stations. It is estimated that this could generate one-off income of US$417m and annual income of US$112m.
Seattle's Sound Transit has begun public consultation on plans to replace the century-old Tacoma Trestle 1 km timber bridge with a double-track concrete structure in 2015-17 to handle planned increases in Sounder and Amtrak passenger services.
On February 14 Eurailscout and Erdmann Software began inspecting the condition of track in Germany under contract to the federal transport ministry, and independently of DB Netz. A total of 5 000 km of the network is to be examined.
First Great Western, Heathrow Express and Singapore Airlines have launched Rail-Fly through ticketing between 11 UK stations and destinations in 26 countries.