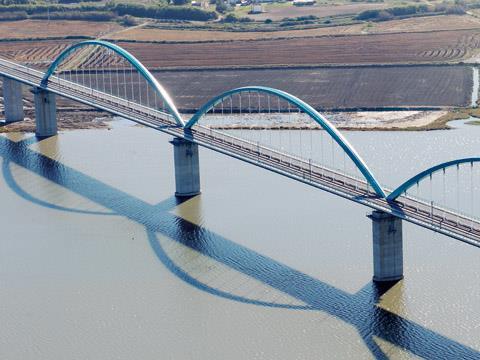 To increase freight capacity to and from the port of Sines, Portuguese infrastructure manager Refer is to build a passing loop able to accommodate trains up to 750 m long between Canal-Caveira and Azinheira dos Barros on the route between Lisboa and Sines.
The Canadian government has extended the C$2·2m subsidy for the Algoma Central Railway passenger service between Sault Ste Marie and Hearst, Ontario until March 31 2015, to 'give affected stakeholders as well as local municipal leaders more time to make arrangements for the development of a sustainable long-term solution' for the service.
Mozambique's CFM has introduced a second return evening passenger service on the Maputo – Matola-Gare route to handle growing demand.
DB Schenker Rail Polska has won a 45·5m złoty contract to operate coal trains at Poland's Skawina power plant.
The first GSM-R in Poland was certified on March 19 on the line from Legnica to the German border via Wegliniec.
Transport projects are among the schemes to be financed in 2014 with the proceeds of a €600m bond issue completed by the Ile-de-France region on April 15, the largest financial transaction of its kind undertaken by the French authority.
Construction of the Hutong Railway between Shanghai and Nantong officially began on March 1 and is scheduled to take 5½ years. The line will include what is said to be the world's longest cable-stayed bridge, with four rail tracks and six road lanes.
Croatia's Hrvatske Željeznice Infrastruktura has applied for a EBRD loan to help finance a €120m rehabilitation programme for the 22 km Savski Marof – Zagreb section of Trans-European Corridor X, and development and monitoring of a safety plan and strategic review of options for the commercialisation of railway property.