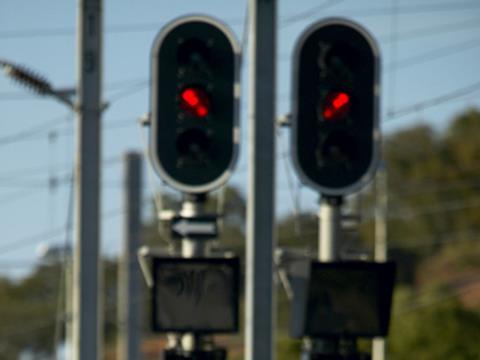 Under its Integrated European Signalling System project, UIC has commissioned Berner & Mattner Systemtechnick to define standardised signalling functions, including interface specifications according to ISO/IEC 19505. 'International standardisation of technical institutions and practices is not only UIC's most important task, it's also one of the toughest', said Berner & Mattner Senior System Engineer Thomas Lauscher.
From November 15 Swedish national passenger operator SJ will stop selling tickets on board all trains expect night trains and the Luleå – Narvik route. According to SJ only around 1% of passengers buy their tickets on the train.
Polish state railway holding company PKP SA is to dissolve its Dworzec Polski subsidiary, which was created in 2010 with the aim of taking responsibility for managing stations.
Free wi-fi is now available on all domestic services operated by Translink of Northern Ireland, which has invested £900000 in a programme that should see Enterprise trains between Belfast and Dublin equipped by the end of October. Onboard hardware and customer support services are provided by Nomad Digital.
Argentinian passenger operator Ferrobaires has brought into use its first driving simulator at the training school within the Plaza Constitución terminus in Buenos Aires.
The US Department of Transportation announced on September 12 that it had awarded the State of Indiana US$71·3m towards the Indiana Gateway Project. Remodelling and resignalling of 47 km of Norfolk Southern infrastructure between Porter and the Illinois state border used by 90 freight and 14 Amtrak passenger services a day 'will help eliminate severe chokepoints in the region's rail network while creating capacity to handle future rail demand', said US Transportation Secretary Ray LaHood.