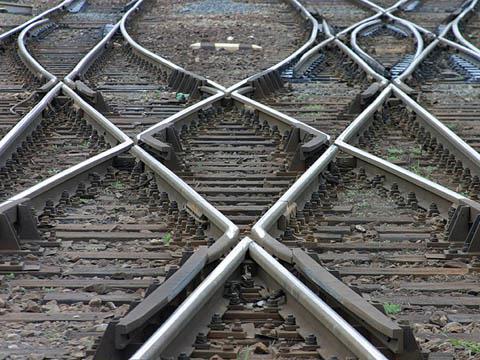 Veolia Transport has been awarded a two-year extension to its contract to operate commuter services in Auckland, New Zealand. The 10-year contract was originally due to end in March 2014.
EBRD is providing a senior 15-year loan of up to €46·4m to fund an upgrade of the 30 km Kumanovo – Beljakovce section of Corridor VIII in Macedonia, improving access to Black Sea ports.
California Transportation Commission has agreed to allocate US$60m to a traction and rolling stock upgrade programme for Los Angeles commuter operator Metrolink. As well as the refurbishment of between 44 and 55 passenger cars, the programme would upgrade between 21 and 30 locomotives to Tier 4 emissions standards.
On August 28 Hamburg-Köln-Express reported that it had carried 'around 25000 people' between Hamburg and Köln since commencing operations on July 23, with over 98% of services arriving on time within 15 min of schedule. HKX Chair Eva Kreienkamp reported that the open-access operator had been 'obviously' attracting customers new to rail; 'that is precisely our aim', she said.
Supply chain management company Savage has completed its Bakken Petroleum Services Hub near Trenton, North Dakota, connected to the BNSF network and equipped with two loop tracks capable of accommodating 118 wagons each. Operating 24 h a day, the new terminal handles shipments of crude oil from the Williston basin and Bakken shale development.
JR East has announced plans to build a new commercial complex at Shinjuku station in Tokyo. Construction of the 170 m tall building with 33 storeys is due to begin in September 2013 for completion in spring 2016.
Canadian National has announced a C$12m programme to add four repair bays to its Locomotive Reliability Centre in Prince George. 'We are at maximum capacity at the LRC, with three shifts per day, seven days a week, and we need to expand it to handle existing and forecast growth of intermodal, coal and other traffic in northern British Columbia', said Executive Vice-President & Chief Operating Officer Keith Creel.
The 85 km route connecting the Karara iron ore development in Western Australia to the rail network has now been completed. The first export shipments awaited commissioning of facilities at Geraldton Port, however.