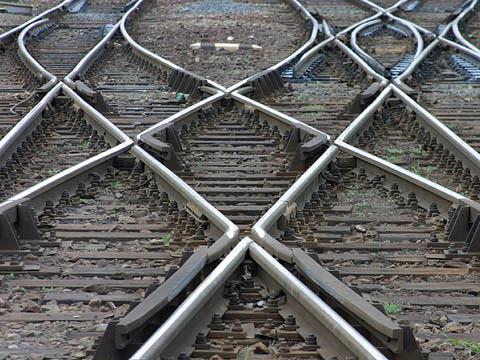 On May 22 Japanese Land, Infrastructure & Transport Minister Kazuo Kitagawa, and JR Hokkaido Chairman Shinichi Sakamoto participated in ceremonies at Shin-Hakodate to mark the start of work on the first phase of the Hokkaido Shinkansen, which was approved in December 2004. The government is covering two-thirds of the ´470bn construction cost of the 149 km line from Shin-Aomori through the Seikan Tunnel, which will cut the Tokyo - Hakodate journey time to around 3h 40min.
On June 1 the UK Strategic Rail Authority signed contracts worth £250m with Hitachi Europe Ltd for 28 A-Train modular EMUs to operate domestic services on the Channel Tunnel Rail Link (RG 12.04 p828). The units are expected to enter service during 2009.
Six cars for the first of 16 AVE 103 S Velaro E trainsets being built by Siemens arrived at Hendaye on June 12. Three days later they were sent by road to the AVE workshops at La Sagra, where they will be mated with two intermediate cars assembled by Renfe-MIT at Valladolid in 2004. Four more sets are due to be delivered this year, and the remaining 11 will follow by October 2006
Russian Railways announced on June 3 that Siemens had selected Transmashholding as its joint venture partner to build RZD's future fleet of high speed trains. During talks between the then RZD President Gennady Fadeyev and Dietrich Möller of Siemens Transportation Systems on June 2, it was agreed that the ICE3 derivatives will be assembled at Demikhovo Engineering Plant. Siemens has agreed that at least 70% of the work will be sourced locally.
Completion of tracklaying on the Nürnberg - Ingolstadt high speed line was marked with a ceremony at Kinding on June 13. DB's regional president for Bayern Klaus-Dieter Josel was joined by German Parliamentary Secretary for Transport Iris Gleicke and Bayern's Transport Secretary Hans Spitzner to lay the final rail. Opening in May 2006, the €3·6bn line is expected to cut the journey time for the 171 km between München and Nürnberg to around 1h.