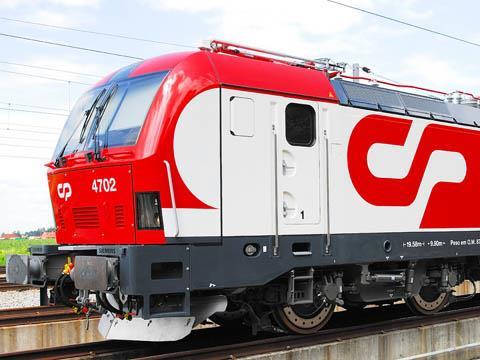 Portuguese infrastructure manager Refer has estimated the cost of an electrified line to serve a proposed container terminal at Trafaria on the south bank of the Tagus at €150m. Moving container operations to Trafaria is part of a €1bn project to free up the north bank in Lisboa for a cruise terminal, marina and tourism developments.
Up 7% on the year before, turnover at SNCF's online retailing subsidiary voyages-sncf.com was €3·6bn in 2012, when 68 million tickets were sold. Sales outside France were up 32% and accounted for €242m of turnover.
As a pilot for wider roll-out, Indian Railways has launched free wi-fi on Howrah Rajdhani Express services.
This month PR will take over from KS as operator of the Katowice – Olkusz line in Poland, reinstating through services to Kielce lost with the establishment of local operator KS (RG 1.13 p26).
RZD and SNCF have agreed to establish a high speed research centre in collaboration with the Moscow State University of Railway Engineering and France's Conservatoire National des Arts et Métiers and Ecole Nationale des Ponts et Chaussées.
SNCB Logistics has sold inland shipping businesses H&S Container Line, Haeger & Schmidt International and its stake in RKE to Felbermayr Group.
A 21·6 km section of Sanriku Railway's Minami Riasu line between Sakari and Yoshihama in Japan, which was severely damaged in the March 11 2011 earthquake, reopened on April 3. Three destroyed single-car units have been replaced using aid from Kuwait.
Russia's anti-monopoly authority has approved wagon leasing firm Financial Alliance's purchase of oil transport company Bashneft Trans.
The USS Axle subsidiary of UK pension fund the Universities Superannuation Scheme has paid A$110m to acquire Brisbane Airtrain, which holds the airport rail link concession to 2036.