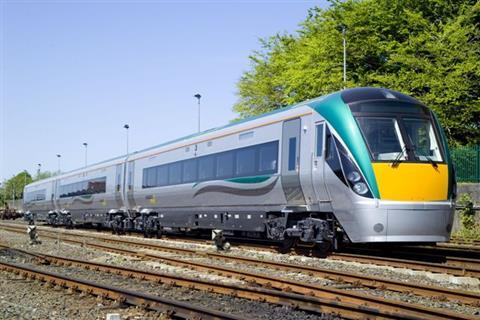 In an effort to reduce fuel costs, Ireland's Iarnród Éireann is to reconfigure its multiple-unit fleet as shorter units to allow train lengths to be more closely matched to demand.
Poland's Pomorskie voivodship has awarded PR a 30·96m złoty contract to operate regional services around Gdynia for 12 months from December 2013. Arriva has a 2·47m złoty contract to continue to operate Chojnice – Bydgoszcz and Czersk – Laskowice Pomorskie/Wierzchucin services.
DB Schenker has begun moving into its new headquarters in the Alpha Rotex building at Frankfurt airport, consolidating management of the Transportation & Logistics Division and the European headquarters of the rail freight company in a single location.
Three joint operating centres are planned for Maputo in Mozambique, Mahalapye in Botswana and Bulawayo in Zimbabwe to manage the three international corridors running north and east from South Africa.
Incumbent Norddeutsche Eisenbahngesellschaft Niebüll has been awarded a contract to operate Niebüll – Dagebüll Mole services in Germany until December 2025.
The first train on Angola's Caminhos de Ferro de Benguela to reach Luau in nearly 30 years arrived at the rebuilt station on August 6, carrying material for reconstruction of the remaining 20 km to the border with DR Congo.
Spanish infrastructure authority ADIF had signed an agreement with Anfac, the national association of car and truck manufacturers, to improve the transport of parts and finished cars by rail. Work is to focus on routes connecting manufacturing plants with ports and border crossing points.