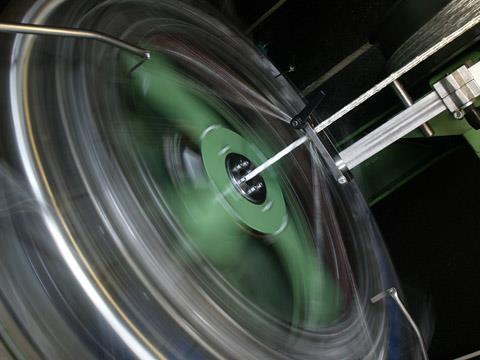 MORE THAN 160 km of specialist axle-counter cable was supplied to Balfour Beatty Rail Projects this summer for use in the Trent Valley Four Tracking project on Britain's West Coast Main Line.
Linking trackside axle-counters to the central monitoring system, the cable has been laid alongside 29 route-km of track as part of a major resignalling near Lichfield in Staffordshire.
The signalling contractor specified 21 different combinations of conductor size and twisted pair count, which required bespoke production at Nexans' Santander factory in northern Spain.
The demanding specification included a 20-year service life and high electromagnetic shielding for use on the 25 kV electrified route. The majority of the cable was installed in existing concrete cable ducts, however small lengths of armoured cable were needed for use in unprotected locations.
Nexans, France